06/16/13 303 W, 1 I - + 3 - 1 UPDATED: Wilkes County Firefighter Killed at Fire Scene
June 16
Arrangements have been announced. Read his obituary:
The viewing will be Sunday, June 16, from 5:00 p.m. to 7:00 p.m. at Reins-Sturdivant Funeral Home, located at 270 Armory Road in North Wilkesboro.
The memorial service will be held at 2:00 p.m. on Monday the Reins-Sturdivant Funeral Home. Burial to follow at Dehart Baptist Church Cemetary in Hays, North Carolina.
June 14
FireNews.net has posted details of a firefighter death in Wilkes County yesterday. Mountain View Fire Department member Tony Barker, 36, was electrocuted at the scene of a small fire shortly after 3:00 p.m. on Thursday. The location was behind an auto repair shop on Traphill Road near the Yellow Banks Road intersection. Storm winds had blown a large maple tree across power lines.
Firefighter Barker was observed bending over, looking more closing at the burning area, when he collapsed. He was pulled away the building, and attempts at resuscitation were started. He was pronounced dead at Wilkes Regional Medical Center. It is reported that Barker was electrocuted without touching the metal building that we standing near. Electricity from power lines on the building moved through the building and the unpaved (but saturated) ground to Barker.
Barker was a member of Mountain View Fire Department for seventeen months. He is survived by a wife and three year-old son. He worked at a commercial distribution center in Jonesville.
Prior firefighter duty deaths in our state by electrocution include William Capps of Fayetteville FD in 1956, Tommy Griffin of Sandy Ridge FD (Union) in 1967, Ferrell Hood of Westarea FD (Cumberland) in 1986, Jonah Kiser of Winston-Salem in 1915, James Lee of Arapahoe FD (Pamlico) in 1976, and James Rawls of Rockingham FD in 1952.
Read more at FireNews.net, MyFox8, and the Wilkes Journal-Patriot,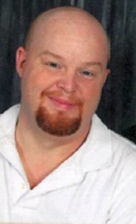 ---
So sad; witnesses stated he wasn't even in contact with the building when the line hit it (approximately 3' away). R.I.P.
Silver - 06/14/13 - 10:21