08/09/13 228 W, 2 I - + 1 - 2 Minneapolis Station 7
Here's a neat station adornment, a historic bell hanging in front of Station 7 in Minneapolis. The inscription on the bell reads "Clinton H. Meneely Bell Company, Troy, N.Y., U.S.A., A.D. 1883." The mounting assembly has been shaped as a numeral. How cool is that? What similar types of bell assemblies (or outdoor art) have you seen at fire stations?
The fire station is located at 2000 E. Franklin Street and was opened in 1962. It houses Engine 7 and Ladder 3. My memories are strongest of Foam-Hose 1, which was housed there in the late 1970s. That was a 1958 Walter Class 1500 crash truck, ex-Navy, converted by the MFD shops to a foam/deluge unit in 1976.
Named "Big Red," we blogged about the thing back in 2007. Read that posting, or see photos of the truck at an aviation museum in Anoka. (Raleigh-Durham Airport also operated a Walter Class 1500 crash truck, purchased new in 1959. See a couple photos.)
As for the fire station, it was photographed along with a few others, to complete my Flickr gallery of historic and former Minneapolis firehouses. Defined as (a.) active or retired facilities that are (b.) fifty years or older. Learn more about Minneapolis Station 7 and other stations at the Extra Alarm Association site. Great web site.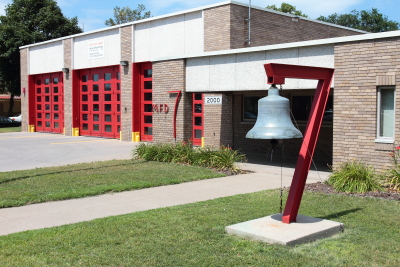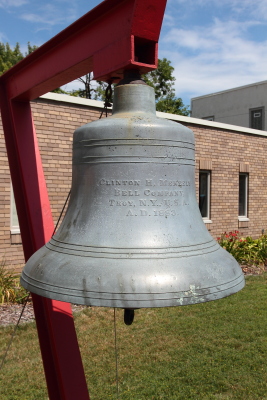 ---