02/05/14 127 W, 1 I - + 4 - 3 Save the Date - Stony Hill Junior Firefighters Spring Challenge - May 24, 2014
Mark your calendars for Saturday, May 24, 2014. That's the date for Junior Firefighters and Fire Explorers to convene and compete at the Stony Hill Second Annual "March into Spring" Junior Firefighter Challenge.
The location will be Stony Hill Station 1 in Wake Forest. The competition will include written and hands-on knowledge tests, followed by fun field events. There's also a Friday night meet 'n' greet at the same location, on the night before.
For more information, including registration details, visit http://juniors.stonyhillfire.org. And for a glimpse of what you missed at the inaugural event last year, see these photos from Lee Wilson.
Ready, set, go!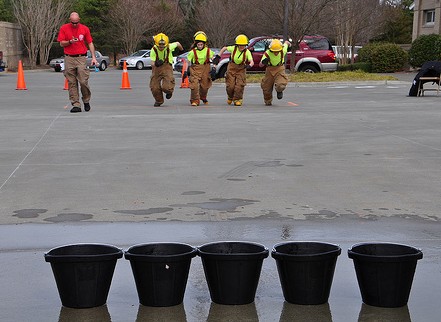 ---