09/30/14 139 W, 4 I - + 6 - 3 Updated: Mystery Apparatus
October 1
Here are the rigs revealed, as photographed at the Pima Air and Space Museum in Tucson, AZ. Top left is a Army Class 530 crash truck, originally spec'ed as 500/400/40, but modified with a larger water tank and turret. Top right is an Air Force Biederman O-11 crash truck, but with it's original double Rockwood foam turrets apparently upgraded to a single one. Bottom is an Oshkosh M-12 crash truck that originally served the Tucson airport. Thanks to Mark Redman and Ted Heinbuch via the Fire Trucks at War Facebook group for the detailed information. Click to enlarge:



September 30br> Reporting from the road, somewhere in the continental United States. Answers at a later date.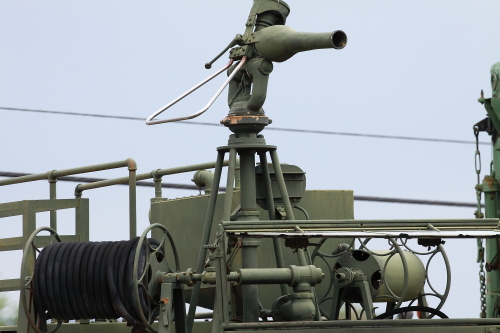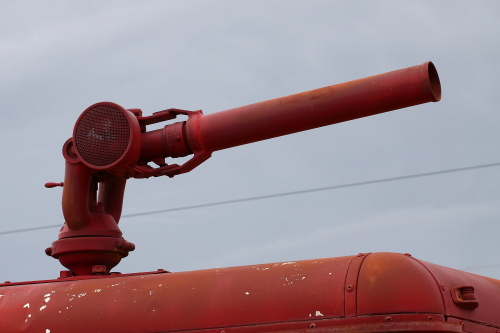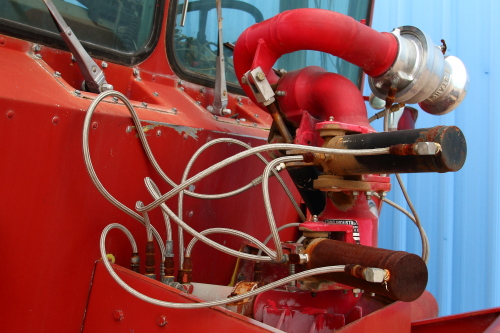 ---
Mike, when I was in Tucson a few years back, I went to the http://www.titanmissilemuseum.org/.. It is a little ways south on I 4, I think it was. If you get a chance to go, it is worth the trip.
Russell - 10/02/14 - 09:28