10/09/14 198 W, 2 I - + 5 - 3 Greenville Consultant Report, New Rescue Pumper
Couple updates from Pitt County. The city of Greenville recently received the results of a consultants evaluation of the fire and EMS department. They presented to City Council on Monday, and the hour-long presentation can be viewed on the web.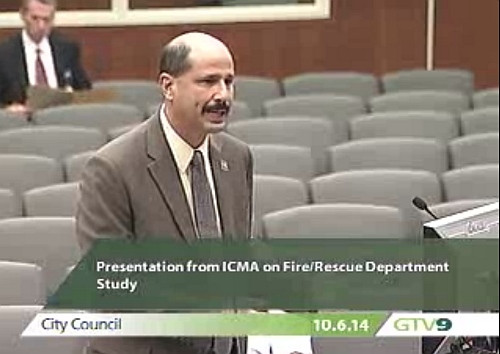 On Tuesday, WNCT published this story about the report. On Wednesday, The Daily Reflector published this story (requires a subscription to view), which summaries the report's recommendations as "consider reducing EMS staff per ambulance from 3 to 2, analyze use of overtime, add more staff in peak hours, add administrative positions, create a comprehensive plan and gain accreditations."
Does anyone have a digital copy of the report that they can provide? We'll post and host here, for others to read.
New Rescue Pumper
Next is Greenville's new engine, which is a 2014 Pierce PUC rescue pumper that's pictured outside historic Lambeau Field in Green Bay, WI. The apparatus is due soon and will serve as Engine 3. The picture was posted to the fire department's Facebook page. According to their web page, Engine 3 currently operates a 2001 E-One quint.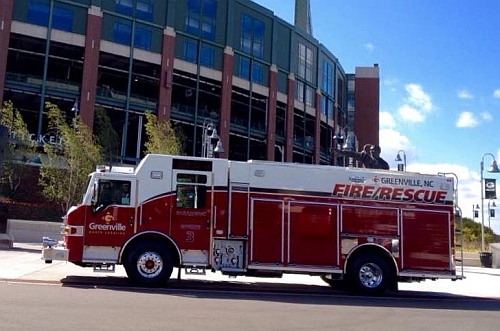 ---