11/07/14 175 W, 1 I - + 8 - 7 "The Target Market Considered the Word 'Sausage' Counterproductive"
That's the quote of the day and no snickering please. Can you guess the issue? That's right, Jones Sausage Road in Garner and recommendations to change the road's name. Why are they changing that piece of local history?
The road passes the site of the now-demolished ConAgra, which closed after an industrial explosion in 2011. (Legeros incident photos and corresponding blog posting.) The site's being repurposed as an industrial park. (See some through-the-fence pictures during demolition. Just a handful.)
The Garner Economic Development Corporation is working to attract developers. And their strategtic includes a recommendation to change the road name. The aforementioned quote comes from Rev. Elmo Vance, a board member and what he wrote in a memo to town council. Here's that story, from the Garner-Cleveland Record.
As for the old Jones Sausage Sanderford sausage plant that's nearby, here's a handful of pictures of that property in present day. (Substantially smaller facility.) Readers can add historical details about both properties.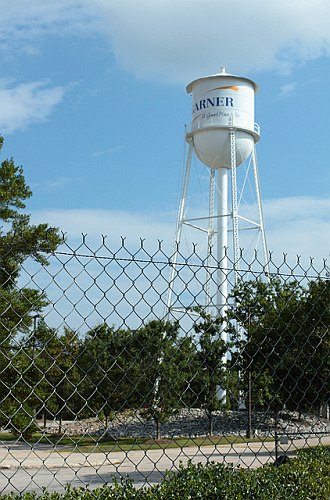 ---
That is not part of Jesse Jones / ConAgra. That is the old Sanderford Sausage building.
The water tower is about all that is left at the JJ site.
Frank (Email) - 11/07/14 - 07:54
I can kind of see their point. Sausage. Mmmmmmmm. Sausage.

But still, how about Conagra Jones Road or Jesse Jones Road…

Of course, does it not connect to White oak Road on the south end? Just name the whole Garner stretch White Oak Road.
Old Time Resident - 11/07/14 - 14:48
The explosion was on June 9, 2009.
Brian - 11/07/14 - 20:02