05/28/15 194 W, 1 I - + 9 - 2 City of Raleigh Recruiting Firefighters in July
Looking for a career that's physically and mentally challenging? A career that provides service to your community and opportunities for personal growth? A career that's fun, exciting, and demanding? Then a rewarding career in the fire service may be for you!
The City of Raleigh Fire Department will be accepting applications for the 41st recruit academy from July 1 to July 31, 2015. Please note that this is now a paperless process. Applications must be filled out and submitted online. Paper forms are no longer accepted.
Firefighter applicants must be twenty-one years of age or older, and possession a high school education or General Equivalent Diploma (GED). Prior experience or training is not required. Upon selection and hiring, firefighter recruits will complete a six-month training program.
Recruit Academy 41 is tentatively planned to start in early 2016.
Applications must be submitted through the city's new online platform. An account with governmentjobs.com is required. Visit www.raleighnc.gov/employment to create your account.
For specific information about the fire department recruitment process, visit http://www.raleighnc.gov/home/content/Fire/Articles/FireRecruitment.html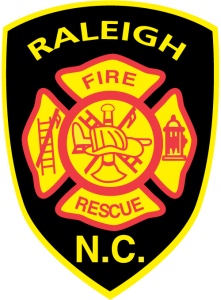 ---