11/14/15 85 W, 1 I - + 5 - 3 Turkey Fire Meets Thanksgiving Fire
From the
Turkey Vol. Fire Department Facebook page
comes a bit of holiday humor. Left is Fire Chief Tommy Williams of Turkey Fire Department in Sampson County. Right is Fire Chief Paul Zais of Thanksgiving Fire Department in Johnston County. They exchanged t-shirts, both of which will be displayed side-by-side in each of their fire stations.
See the original posting
for a larger version of the picture.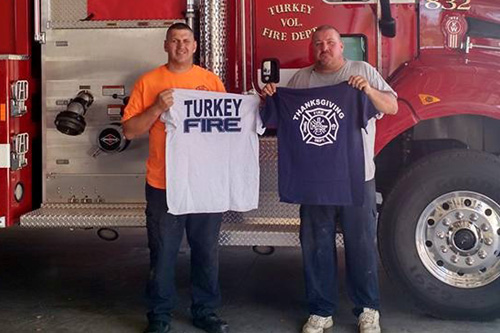 ---