06/03/07 96 W, 1 I - + 12 - 11 Hair-Raising Quote / Busy Saturday
Carload of teenagers crashed into a tank truck full of gas Saturday morning, says
this morning's News & Observer
. There's a pucker factor for you. No injuries. About 5 a.m. Hopkins assisted Rolesville if memory serves, with fires at both the passenger vehicle (big) and the gas tanker (small). Other happenings that we noticed around the area:
live burn in Zebulon
(Lee there), working fire on Boyer Street (ditto), derailment in Smithfield, fatal wreck on I-95 at Four Oaks, and a metal fabrication plant fire in Wilson.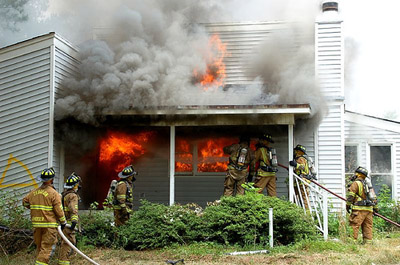 ---
Pucker Factor… Thats putting it mildly, pulling up to a 9000 gal fuel tanker, on fire, with the driver leaving… Makes you wonder.
kprice205 - 06/03/07 - 07:52