+ 5 - 2 | § ¶
Former Ambulance, Rescue Squad, and EMS Buildings Still Standing in Wake County
What's missing from this list?
Apex RS - Rear of old town hall, 210 N. Salem Street.
Beacon AS - Blount Street and New Bern Avenue.
Fuquay-Varina RS - 128 S. Fuquay Avenue, old fire station.
Garner RS - 110 Pearl Street, old fire station.
Garner RS/EMS - 990 Vandora Springs Road.
Knightdale RS/EMS - 29 S. First Avenue.
Northern Wake RS (Rolesville) - See Rolesville RS.
Northern Wake RS (Wake Forest) - 149 S. Holding Avenue.
Rolesville RS - 106 S. Main Street, old fire station.
Six Forks RS/EMS - 1431 Lynn Road, shared with fire department.
Six Forks RS/EMS - 6901 Mt. Herman Church Road.
Wake County EMS - Station 1 - 201 W. Martin Street.
Wake County EMS - Station 2 - 513 E. Whitaker Mill Road, Mayview Convalescent.
Wake County EMS - EMS 6 - National Guard Drive, just south of Aviation Parkway.
Wake County EMS - EMS 10 - Northern Wake Hospital, 250 S. Allen Street.
Wake Forest RS - Rear of old town hall, corner Owen and Brooks, current police station.
Wake Forest RS in Rolesville - See Rolesville RS.
Wendell RS/EMS - 401 E. Third Street (now EWEMS).
Zebulon RS/EMS - 131 E. Vance Street (now EWEMS).
+ 5 - 5 | § ¶
Montages of Wake County EMS and Rescue Vehicles
Made these yesterday on a whim, after collecting a mess of images of Garner, Cary, and Wake County EMS and rescue vehicles. Then to now, from the 1970s to the 2010s. Love those crash trucks and converted step vans. And of course, Big ol' Truck 1. Readers can share their favorite memories or stories as desired. Click to enlarge:


+ 3 - 3 | § ¶
How Make a Montage... Fast!
Here's how to quickly make one of these photo montages. Ready?
Step one, download and install the IrfanView image viewer.
Step two, open the images to montage-ize.
Step three, copy one of the images into your computer's by clicking Edit > Copy.
Step four, choose the image to paste into and click Edit > Paste Special. Select to Right, to Left, to Top, or Top Bottom.
Repeat steps three and four as often as needed. Leave each image window open. Use Undo, if something doesn't work right. Make three in a row, for example. Make another row of three. Then paste the first row on the bottom of the second.
Got it? Good.
Click to enlarge:


+ 4 - 2 | § ¶
Morning Reading/Recent Tweets - January 27, 2014
Good morning Raleigh. Going to cheat and reprint recent Twitter postings (tweets), which you can see anytime in the top-right section of the blog home page. My twitter handle is @Legeros.
Monday, January 27
Sunday, January 26
Saturday, January 26
+ 3 - 1 | § ¶
What if Structure Fires were Fought Like Plane Crashes?
FireNews.net posted this video in their Twitter feed, as a response to the question their Editor-in-Chief was recently asked "Why don't we attack structures like ARFF units attack aircraft?" Here's what that might look like, a Chicago Fire Department training exercise from 2010, which airport apparatus attacking heavy fire in an apartment building. The videographer is the great Larry Shapiro. There are some 70+ comments discussing same on the YouTube page.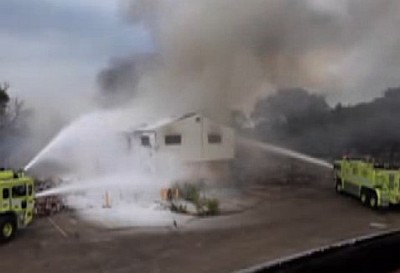 Does get a person thinking, such as for extreme situations. Could a couple of these puppies help in, say, Detroit with "abandoned" single-family dwelling fires. Conceptually, it's really no different than, say, early rural firefighting. With no breathing gear and minimally advanced tactics, crews could at least attack a structure from the outside and prevent spread to exposures. Watch the video and listen to those diesel engines roar!

+ 4 - 6 | § ¶
Durham Fire Department Apparatus List 1955
There's a new Durham Fire Department Facebook page on the blog, a nifty site of expanding historical content. This was posted to the Durham Fire Department History Page this week, a list of apparatus from 1955. Looks like a National Board of Fire Underwriters (NBFU) excerpt. You can see such reports from Raleigh's past here. Click to enlarge:



Here's the short version of the list. How many of these trucks do you remember?
Engine 1 - 1934 Seagrave - 1000/100
Engine 2 - 1934 Seagrave - 1000/100
Engine 3 - 1943 Seagrave - 750/100
Engine 4 - 1949 Seagrave - 750/300
Engine 6 (at Station 1) - 1953 Ford/Darley - 600/500
Engine 7 (at Station 2) - 1952 Ford/Darley - 500/400
County Tanker Engine (at Station 1) - 1948 Mack - 600 gallons
Ladder 8 (at Station 3) - 1928 Ahrens service truck
Ladder 9 (at Station 1) - 1948 American LaFrance - 100-foot
Ladder 10 (at Station 2) - 1947 Mack service truck
+ 3 - 3 | § ¶
History Talk in New Bern on Feb. 8 - Historic Dryborough: A Forgotten Town
Received a press release about a history talk in New Bern next month. On Saturday, February 8, at 2:00 p.m., a presentation will be held in the auditorium at the New Bern-Craven County Public Library at 400 Johnson Street. The topic is the town of Dryborough, which was Craven County's second incorporated town, but which was severely impacted by the Great Fire of 1922. The aftermath of the fire is shown in the photo below from the New Bern Fireman's Museum Collection.


The program will feature:
Dryborough historical exhibit and presentation by Mrs. Ethel Martin Staten, a retired educator and native New Bernian, who grew up in Dryborough and is the founder of the Historic Dryborough Neighborhood Association, Inc.
Short talks by Ms. Gwendolyn M. Bryan and Miss Janet J. Latham, both native New Bernians, whose fathers, Mr. Samuel D. Bryan and Dr. Joseph R. Latham, Sr., lived through the Great Fire of 1922.
Presentation about Dryborough Notables by Ms. Lisa A. Keesen.
Questions and answers.
Refresehments.
Read the complete press release (PDF).
+ 5 - 0 | § ¶
Car Versus Bakery in Cary
From this WRAL story, a vehicle struck a business in Cary this afternoon. The 77 year-old driver reportedly accidently hit the accelerator instead of the breaks. His sedan struck two parked cars and the outside of the bakery. That's the Sugar Buzz Bakery and Cafe at 1231 Kildaire Farm Road. No injuries inside or outside, reports the story. See also this WTVD story with some aerial footage. Engine 3 and Rescue 2 were among the units on scene.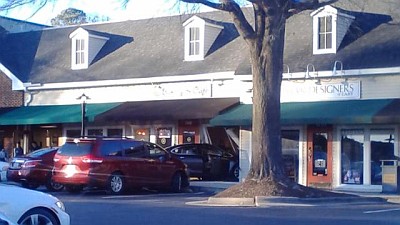 + 5 - 2 | § ¶
Five Alarms in Winston-Salem
Hee's a rather stunning photo from Walt Unks for the Winston-Salem Journal, from yesterday morning's five-alarm fire that collapsed a catwalk between two old R. J. Reynolds buildings. The fire was reported about 1:35 a.m., and arriving units found the catwalk engulfed in flames. Part of Plant 64 was damaged, a complex that consists of more than five buildings and structures. The oldest of those dates to 1916. Read that story.


Walt Unks/Winston-Salem Journal photo

Here's the run card, as posted by the Winston-Salem Professional Fire Fighters on their Facebook Page:
Engines 1, 2, 3, 4, 5, 6, 9, 11, 12, 14, 17, 18 (twelve)

Trucks 1, 5, 14, 18

Air Resource

Rescue 1

Battalions 1, 2, 3

Command 2, 3
Question for readers, how many engines, ladders, etc. does a five-alarm fire bring in Durham, Charlotte, Greensboro, etc.?
Here in Raleigh, the run card looks like this:
Regular Fire Dispatch

1st Alarm – 4E, 1L, 1Sq and/or R1, 1BC, Deputy Fire Marshal
Working Fire – R1 (if not on original dispatch), 1BC, DC, Air 1, Investigator
2nd Alarm – 3E, 2L, 1BC
3rd Alarm – 4E
4th Alarm – 3E
5th Alarm – 3E

Multi-family dwelling and commercial structures get 1 Sq + R1.

High-Rise Fire Dispatch

1st Alarm – 5E, 2L, R1, 1BC, Division Chief, Deputy Fire Marshal
Working Fire – Air 1, Investigator
2nd Alarm – 5E, 2L, 1BC
3rd Alarm – 5E
4th Alarm – 5E
5th Alarm – 5E
+ 2 - 2 | § ¶
Vintage Ford/Howe Pumper with Big Honkin' Hose Reel
Found for sale on eBay, color photo of a 1965 Ford F/Howe pumper with super-sized hose reel for five-inch supply line. There's 1,000 feet on that puppy. The engine was equipped with a 500 GPM pump. Served as Hose 5 at Lower Currituck County Fire Department in Grandy, NC. Click to enlarge:


+ 3 - 2 | § ¶
Video Tour of the Raleigh Underground
Speaking of hidden sights around the Capital City (and a good time to plug my mostly inactive Hidden Raleigh site), here's a video story from WRAL from July, that took viewers on a tour of the old "village subway" under Cameron Village:



The story references this Candid Slice posting that spurred the retrospective. As for original 1984 story on underground's closing, watch that clip. We also blogged about this in 2008, after a Goodnight, Raleigh! posting on the topic.

+ 3 - 2 | § ¶
Garner Rescue Squad's Rescue Trucks
Brief pause for hysterical historical interlude. These are the six vehicles that served as "crash trucks" for the Garner-St. Mary's Rescue Squad (as originally named). Click to enlarge:


Left to right, top to bottom are:
1960s (?) step van, former bread truck from Wonder Bread company. Nicknamed "Wonder Wagon". Delivered in 1975/76.
1970s (?) step van, former catering truck for Hickory House Restaurant, now Carolina BBQ. Delivered in/by 1977.
1984 Dodge medium-duty rescue truck. One-ton chassis, with "crawl-in" utility body by Reading (?). Bought new, with body/fittings installed by members.
1992 International/Hackney heavy-duty rescue truck. Non walk-in body. Painted yellow-green. Bought new. Currently serving Newton Grove FD in Sampson County.
1991 Ford F-350 medium-duty rescue truck. With "crawl-in" utility body. Bought used in 2006/2007 from Saddle River Valley Rescue Squad in/near Ramsey, NJ. Painted yellow-green. Named 882. Later repainted white over dark blue. Served as back-up when "big green" was out of service, and also used for special events, such during speedway events.
2007 Spartan/EVI heavy-duty rescue truck. Non walk-in body. Painted white over dark blue. Bought new. Current serving Pumpking Center FD in Lincoln County. See posting.
+ 4 - 2 | § ¶
Five Tons of Dried Cary Poop Mysteriously Burns
That's this evening's News & Observer headline about this morning's incident, where Cary firefighters did their duty at 4900 West Lake Road. Specifically at the South Cary Water Reclamation Facility, where some tons of bio-solids (processed human waste, no sh*t!) seemingly spontaneously combusted in a silo. Recalling the radio traffic, Cary Engine 6 was first due at the doo doo, while Fairview Engine 1 was number two at number two.
They helped with an extended supply line that required relay pumping, and the closure of West Lake Road. No five-inch hose went to waste! Meanwhile, command worked with workers, who flushed the storage area with nitrogen dioxide. That's their fire suppression system, and crews stood by during the Big Snuff.
Alas, that strategy pooped-out and the still-smoldering problem was tackled with a different tactic. Five tons, count 'em tons, were shoveled by firefighters into a huge bin. There was no danger nor smell, the burned pellets will be recycled, and firefighters were left with a crappy story to end all stories. Units on scene included Cary E6, E3, L6, L3, B1, Fairview E1, and a mess of EMS units. Read the article.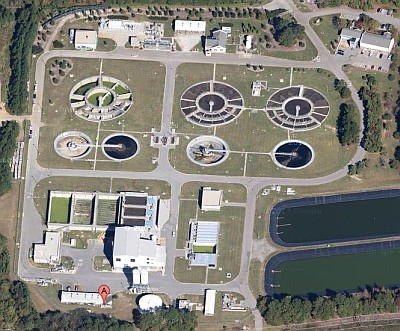 + 3 - 1 | § ¶
The House on Wade Avenue
This one's been making the rounds, a nifty story from WUNC about the "house" at 3215 Wade Avenue. Or read this story. And then discuss, what are some of the other interesting "hidden" or "hiding in plain sight" sites in the Raleigh-Durham area (or beyond)?


+ 6 - 2 | § ¶
UPDATED: Vintage Tractor-Drawn Tankers
January 21
Updated with more photos, including some moved from the comments section.
January 17
Found for sale on eBay is this image of a 1975 Kenworth/1969 Heil tractor-drawn tanker. Same served the Winnabow Fire Department in Brunswick County, carried 5,000 gallons of water, and was equipped with a 250 GPM pump. Click to enlarge:



Wonder how many tractor-drawn tankers (or foam units) served in our state, back in the day? The Cary Fire Department, back as a volunteer unit, built a tractor-drawn tanker in 1954. The capacity was 4,500 gallons. This was also the truck that crashed on June 19, 1960, killing volunteer firefighter Vernon Thompson. The accident occurred while responding to a rekindled trash fire near the Camp Polk prison farm. The cab was destroyed and the truck was not replaced. Click to enlarge:

Outside of the Triangle, here are some others. Top to bottom, left to right: Bear Pond FD (Vance County/Lee Wilson photo); Idlewild FD (Mecklenburg County/Lee Wilson photo) on October 25, 1992. 1969 White, 4,000 gallons; Ogden FD (New Hanover County/Lee Wilson photo) in 1987, 1960s? White, 6,000 gallons; Greensboro-High Point Regional Airport FD (Guilford County) in 1972-73 (see
post
); Selma FD (Johnston County/Jeff Harkey photo) in early 1990s (see comments in
this post
). Click to enlarge:
+ 2 - 1 | § ¶
Vintage Film: GMC Rescue Truck Bolsters Civil Defense
Speaking of Civil Defense rescue trucks, here's a splendid short film from General Motors, showcase a purpose-built, four-wheel drive rescue truck they manufactured in the 1950s. Believe the same model served in Durham, and was the original Rescue 1. The setting is the National Civil Defense Training Center, which opened in Olney, MD, on April 30, 1951. See that citation.
The training center grounds were meant to resemble the aftermath of an "atomic attack," thus the partially demolished structures and large piles of rubble. Notes this page, special corridors ran through the structure, which allowed instructors to plant "casulaties" deep within the simulated debris.



As a bonus, here's a Federal Civil Defense Administration education film from the same era, with instructions on surviving an atomic bomb attack. Because we care.
+ 2 - 1 | § ¶
Photo Tour of 1954 Reo Civil Defense Rescue Truck
Found this one via random Google searching. Photo tour of a 1954 Reo Civil Defense rescue truck that was being auctioned in 2011, apparently in California. The montage of still shots includes the walk-in body, cab, and dashboard! What a treat. Here's one of our more recent postings about Raleigh's Reo, which we've long cited as a 1954 model, but was recently uncovered as a 1955 intead. Let the revisionism begin!


+ 4 - 1 | § ¶
Big City Black Fire Companies in North Carolina
On Saturday, the Durham Herald-Sun published this story about the city's first career black firefighters. Eight were hired in 1958 and staffed an all-black engine company at Station 4. They were preceded by Winston-Salem's all-black Engine 4, and followed by Greensboro's all-black Engine 4 and Truck 4. In the Capitol City, Engine 2 operated with six of the city's first seven black firefighters.
Here's a chart comparing the big-city black fire companies in North Carolina. (Were there others in other cities, comprised of all- or partially all-black career firefighters in the 1950s through 1970s? Readers will have to help, as my statewide documentation is always incomplete in places.)
Note that there's a long lineage of all-black volunteer fire companies our state. In Raleigh, for example, they served the city from the late 1860s to the early 1910s. See this history of Early Black Firefighters of North Carolina to learn more.

City
Companies
Members
Start
Stop
Notes
Winston-Salem
Engine 4
8 black
7 white
1951
1967?

Eight black firefighters hired in March 1951.
Raphel O'Hara Black, Willie James Carter, Lester Edward Ervin Jr., John Henry Ford, Robert Lindsay Grier, John Franklin Meredith Jr., George Waddell Penn, and John Roy Thomas.
Reported for duty on March 1, 1951 to Station 4 on Dunleith Avenue.
Received $192 a month during their six weeks of training.
Company consisted of eight black firefighters and seven white officers.
Operated as integrated fire company, but with segregated living quarters.
City laws required separate sleeping quarters and kitchen. Cost $10,000 to renovate fire station.
Company was limited to fighting fires in African-American neighborhoods until June 2, 1951, when they were called to assist at the Wood Finishing Products Company Plant #652 on Waughtown Road.
Engine 4 became an all-black company by 1957.
Entire fire department integrated by November 1967.

Durham
Engine 4
10 black
1958
1969?

Eight black firefighters hired in October 1958.
George Washington King, Walter Thomas, Elgin Johnson, Velton Thompson, Robert Medlyn, John O. Lyon,
Nathaniel Thompson, Sylvester Hall, Thomas Harris and Linwood Howard.
Staffed a newly built Station 4 at Fayetteville and Pekoe Streets.
Station opened October 1, 1958, and served predominately black Hayti neighborhoods.
Used "hand me down" equipment, including an older engine.
Entire department integrated by 1969, and the now ten members of Engine 4 were working at fire stations throughout Durham.

Greensboro
Engine 4
Truck 4
28 black
1961
1966?

Twenty-eight black firefighters hired in 1961.
Largest academy of new firefighters in city's history.
Staffed a newly built Station 4 at 401 Gorrell Street.
Staffed a new ladder company, Truck 4.
Entire department integrated in or after 1966.
On April 12, 1966, the city's Human Relations Commission presented a plan to City Council to integrate all fire stations.

Raleigh
Engine 2
6 black
4 white
1963
1965

Seven black firefighters hired between February 1963 and March 1964.
Larry Gene Williams, Welton Jones, Ervin Louis Stephens, James Leon Giles, James Greene Jr., Norwood Matthew Peacock, and Richmond Davis Jr.
Six were moved to Station 2 at Memorial Auditorium between Mar. 1963 and Apr. 1964. Stephens was assigned to Station 1.
They staffed Engine 2, along with a white officer and driver.
Operated as integrated fire company, but with segregated living quarters.
Five of six members were transferred to other stations in August 1965, thus integrating entire department.
Sources include:
+ 4 - 1 | § ¶
American LaFrance Closes (and Other Notes)
As many have already heard, American LaFrance released this statement Friday, saying that its closed its warehouse, production, and service facilities in Monks Corner (SC), Ephrata (PA), and Los Angeles. This was a last-minute announcement, as employees were reported notified at 5:00 p.m. of the news. This was the company's statement, reported in this WCSC story:
American LaFrance, LLC, the manufacturer of fire, rescue and vocational vehicles, announced Friday the closing of its warehouse, production and service facilities in Monks Corner, SC Ephrata, PA and Los Angeles.

The company is advising its customers that they will be able to continue obtaining replacement parts and service for vehicles manufactured by American LaFrance from a new third party vendor. American LaFrance will contact customers with information about where they can obtain parts and service for their vehicles in the near future.

Unfortunately, the company's unexpected current financial condition requires the discontinuation of operations in these locations at this time and these facilities are not expected to reopen.
American LaFrance can trace its corporate roots back to 1832, just a hair over 180 years ago! The LaFrance Fire Engine Company was formed in 1880, and the American Fire Engine Company was formed in 1891. The merged company was named in 1904.
What's the historical perspective of other current of former major apparatus manufacturers? Here are some notes as pulled from Walt McCall's Illustrated Encyclopedia of American Fire Engine Manufacturers, published in 2007.
Looks like the late 1980s and early 1990s were a tough time for the industry, with what the author describes as brutal competition among American apparatus manufacturers. Readers can perhaps elaborate on my cursory take below. Apologies if one of your favorite companies was omitted.

| | | | | |
| --- | --- | --- | --- | --- |
| Company | Start | Stop | Reason For Closing | Notes |
| Ahrens-Fox | 1905 | 1956 | Market for piston pumpers shrank, corporate shake-ups, etc. | Name resurrected in 2002, added to HME. |
| American LaFrance | 1904 | 2013 | Financial troubles, including bankruptcy for debt service six years ago. | |
| Boyer | 1879 | 1988 | "One of the victims of the upheaval in the brutally-competitive" industry in the 1980s. | |
| Crown | 1951 | 1985 | ? | |
| FWD | 1910 | 1990, by | Merged into Seagrave, but the name FWD stopped appearing by 1990. | |
| Grumman | 1976 | 1992 | Competition too high, profits too low. [ Stock answer. ] | Rights to products acquired by KME in 1992. |
| Hahn | 1913 | 1989 | Found itself in financial difficulty at the end of 1980s. | |
| Howe | 1872 | 1992 | Sold to Grumman in 1976. | |
| John Bean/FMC | 1915 | 1990 | ? | Didn't formally enter fire apparatus market until mid 1940s. |
| Luverne | 1903 | 2003 | Purchased by Spartan, merged into company along with Quality | |
| Mack | 1901 | 1990 | Competition too high, profits too low. [ Stock answer. ] | Changed to chassis-only in 1984. |
| Maxim | 1914 | 1989 | Competition too high, profits too low. [ Stock answer. ] | |
| Oren | 1917 | 1976 | Sold to Grumman in 1976. | |
| Imperial/Pemfab | 1970 | 1997 | Imperial sold to Pemfab in 1976. Pemfab sold its assets in 1997 to a company that later sold them to KME. | |
| Pirsch | 1900 | 1991 | Competition too high, profits too low. [ Stock answer. ] | |
| Quality | 1962 | 2002 | Merged into Spartan. | |
| Salisbury | 1958 | 2004 | ? | Bought by Federal Signal Corporation in 1998, which also owned E-One. |
| Van Pelt | 1925 | 1987 | ? | Purchased by FMC in 1978. |
| Walter | 1909 | 1987 | Sold to KME in 1987. | |
| Ward LaFrance | 1918 | 1979 | Competition too high, profits too low. [ Stock answer. ] | |
| Young | 1944 | 1991 | Competition too high, profits too low. [ Stock answer. ] | |
+ 2 - 2 | § ¶
Chapel Hill Fire Apparatus in 1953
Here's a nifty historical image from the University of North Carolina at Chapel Hill, Wilson Library, North Carolina Collection Photographic Archives, from the Roland Giduz Photographic Collection. Here's the record page for the image, which shows the Chapel Hill Fire Department on September 17, 1953. The location's a mystery, unless it's the rear of the old town hall and fire station at 100 W. Rosemary Street.1 The apparatus from left to right are a 1921 American LaFrance Type 75 Triple Combination (#3600, shipped 9/24/21), a 1944 Ford/American LaFrance (#F-1994, shipped 2/25/44), and a 1953 American LaFrance 700 Series (#L-4752, shipped 4/5/53).
As described in a 1949 Sanborn Fire Insurance Map, the fire department that year was volunteer with one Chief, one Assistant Chief, and ninteen men. Two were on duty "night and day" and one was paid. They had one station, with "one American-LaFrance triple combination truck equipped with 750 GPM pump, one 110 gallon booster tank, 1,200-feet 2 1/2-inch hose, 200-feet 3/4-inch hose, hook and ladders, and one Ford truck equipped with 500 GPM pump, 200 gallon booster tank, 1,000-feet 2 1/2-inch hose, 150-feet 1 1/2-inch hose, and 200-feet 3/4-inch hose."
The Gamewell fire alarm system had two boxes, with most of the town reporting fires by telephone. The alarm was sounded by an electric horn at rear of the fire station, which summoned the firemen and designated the location. The town was equipped with seventy-eight hydrants, which supplied a "domestic pressure" of 60 pounds and a "fire pressure" of 100 pounds. Click once or twice to enlarge:



Courtesy University of North Carolina at Chapel Hill, Wilson Library,
North Carolina Collection Photographic Archives
1Evening update, the building indeed appears to be the old town hall on Rosemary Street. This appears to be the right side of the building, as facing from Columbia Street, which apparently had an extension added in later years or decades. Perhaps a stairwell added?
+ 3 - 0 | § ¶
Raleigh Fire Department Newsletter, Winter 2014
The Winter 2014 edition of the Raleigh Fire Department newsletter has been posted to www.raleighfirenews.org. This quarter's contents include Hiring Underway For Academy, High-Rise Fire on Thanksgiving Day, Services News, More Training News, Retirements, Deaths, Promotions, Office of the Fire Marshal News, Families Adopted For Holidays, High-Angle Rescue Training, Wilbert "Tramp" Dunn Honored, Photo Gallery, Roy Moody Turns Ninety. The newsletter is a quarterly publication for personnel, retirees, and citizens. The editor is Historian Mike Legeros AKA Mr. Blogger. Read the new issue (PDF).


+ 7 - 1 | § ¶
History of Rescue Squads and EMS in Wake County
For your Hump Day enjoyment, here's the second in a series about EMS and rescue squad histories. The first was this history of Wake County EMS. Here's the larger story, of the funeral homes that provide ambulance service, the early rescue squads, and the more recent EMS agencies. It's a bit all over the place, in format and content. This thing's being cooked. But it works for a midweek blog post. Input welcome.
1935-1939
1935 - Raleigh City Directory lists three ambulance services:
Brown's Funeral Home - 115 Hillsboro.
Martin-Yelverton Co. - 104 S. Dawson.
Mitchell Funeral Home Inc. - 222 W. Hargett.
1940-1949
1940 - Raleigh City Directory lists the following ambulance services:
Brown's Funeral Home - 115 Hillsboro.
Lightner's Funeral Parlor (c) - 127-129 E. Hargett.
Martin-Yelverton Co. - 104 S. Dawson.
Mitchell Funeral Home Inc. - 222 W. Hargett.
1945 - Raleigh City Directory lists the following ambulance services:
Brown's Funeral Home - 115 Hillsboro.
Lightner's Funeral Parlor (c) - 312 Smithfield.
Martin-Yelverton Co. - 104 S. Dawson.
Mitchell Funeral Home Inc. - 222 W. Hargett.
1947 - Raleigh Fire Chief discuss creating a rescue squad. The idea isn't pursued, due to a change of (fire department?) administration.
1950-1959
1950 - Raleigh City Directory lists the following ambulance services:
Brown's Funeral Home - 115 Hillsboro.
Haywood's Ambulance Service (c) - 322 E. Cabarrus.
Mitchell Funeral Home Inc. - 222 W. Hargett.
Pennington-Smith Funeral Home - 104 S. Dawson.
READ MORE
+ 3 - 3 | § ¶
UPDATE #2: Tonight's Major House Fire on Denberg Lane
January 14
FireNews.net has posted a story about the incident, which includes some strong video from Thomas Babb, as edited by FireNews.net. Believe the videographer was behind the arriving Holly Springs engine, which should help with estimating timing:

January 13
JocoFire.com photographer Jason Thompson has posted photos and extended video from the scene. He notes: "Neighbors advise[d] that the homeowners are out of the country in Mexico and that nobody was home. A neighbor told me that she didn't know the house was on fire until she saw the first fire apparatus arrive. She then looked outside and saw the entire back of the house on fire. The large three story home is at the end of cul-de-sac in a nonhydranted area near Cary. The call was initially received as an unknown outside fire. Firefighters arrived to find the back of the three story home on fire. According to firefighters on scene there was initially an interior attack; however, firefighters quickly ran out of water. Initially, the Fairview, Cary, Swift Creek, Apex and Holly Springs fire departments responded."
Other notes, from a discussion on my Facebook page. The fire could be seen from Holly Springs Road, and embers were falling in several neighboring subdivisions. By the time Thompson arrived, the second and third stories had collapsed. All floors of the house had been burned. (That's truly fully-involved!) Updated coverage list below, who's missing? And who remained on scene overnight? Here are media links: WRAL, WTVD, WNCN.
READ MORE
+ 4 - 5 | § ¶
Video: Vintage Philly Apparatus in Action, 1958
Best vintage film footage ever? The great Bob Bartosz passes this one along, a nearly four-minute clip of vintage Philly apparatus in action. Get ready to lift that jaw off the floor! The tiller-cam alone is worth the price of admission. No power steering on those rigs! Check out the trolley that they breeze by! And wait'll you watch the plunge from the training tower. The footage is from a 1958 documentary film called Windjammer, which is the why the production quality is tops. The curved perspective, by the way, is due to the camera(s). The film was designed to shown on a special curved screen measuring 100 by 40 feet. What a treat. Thanks Bob!



What, you want to see some vintage film footage of the Raleigh Fire Department in action? Check out these clips, circa 1950. They're regular video files, alas. Nothing (yet) presented via YouTube. Click and each should open in your computer's media player, after about a minute or so of downloading. Total running time is about thirty minutes.


+ 3 - 3 | § ¶
London Fire Brigades Union Education Engine
The London Fire Brigade closed ten fire stations last week, including the oldest fire station in Europe. That's the Clerkenwell Fire Station, says this Counterfire story, which served the Holborn and Clerkenwell community for over 140 years. Here's a BBC slideshow about the station. Noticed in the clips this "education engine" operated by Fire Brigades Union London. Wonder what it is, does, etc? Maybe readers can help. Next quesiton, what American firefighter unions use "education rigs" for labor (versus fire safety) education? Photo credit not known, found via Google. Click to enlarge:


+ 4 - 0 | § ¶
Wake County Fire Commission Meeting - Thursday, Jan. 16, 2014
The next meeting of the Wake County Fire Commission is Thursday, January 16, at 7:00 p.m. The location is the Wake County EMS Training Facility, in the lower level of the Wake County Commons Building, 4011 Carya Drive. The documents for the meeting are linked below.

Agenda
Call meeting to order

Invocation
Roll of Members Present

Items of Business

Approval of Agenda
Adoption of Minutes for November 21, 2013 Regular Meeting

Regular Agenda

Consider Election of Fire Commission Chair for Calendar Year 2014
Consider Election of Fire Commission Vice Chair for Calendar Year 2014

Information Agenda

Fire Training Study Update
Apparatus Committee Update - FY 15/16 Apparatus Purchases
Apparatus Committee Update - Pumper Specifications
Cost Share Study Update
Fire Tax Financial Report/ Budget Update
Chair Report
Fire and Emergency Management Director Report

Other Business
Public Comments

Comments from the public will be received at the time appointment by the Chairman of the Fire Commission for 30 minutes maximum time allotted, with a maximum of three minutes per person. A signup sheet for those who wish to speak during the public comments section of the meeting is located at the entrance of the meeting room.

Adjournment - Next Meeting March 20, 2014
Documents
Pictures
Here are a couple images from before the start of the November meeting, for those who've long wondered what these meetings look like. Click to enlarge:


+ 3 - 3 | § ¶
Today's Building Collapse in Brier Creek
Posted by the News & Observer, this clip is described as "Ed Braz, professional wildlife photographer, captured video of a building under construction collapsing in high winds when a severe storm passed through the Raleigh, NC area Saturday afternoon, January 11, 2014."
It resulted in a collapsed building dispatch, with Raleigh Fire Department units including Engine 24, Ladder 6, Squad 14, Squad 15, and Rescue 1. Plus a full box alarm for EMS, if I recall correctly. All but the engine and ladder were cleared from the scene. No injuries.
Raleigh-Durham International Airport, but a stone's throw from this area, recorded a record wind gust of 86 miles per hour during the weather event. That's Hurricane-force, man. Read the News & Obsever story.


+ 4 - 1 | § ¶
UPDATED: House Fire and Church Fire in Bay Leaf This Morning
Still piecing together details of Bay Leaf's incidents this morning. From this WRAL story and WTVD photos, they responded to a pair of working fires. House fire at 801 Carrington Drive dispatched about 2:20 a.m. Single-family dwelling of conventional construction, with 3,224 square-feet. Built 1983. Defensive operations due to heavy fire, with Ladder 25 operating along with at least one deck gun. Durham Highway and Stony Hill as mutual aid. Here's a WRAL reader photo: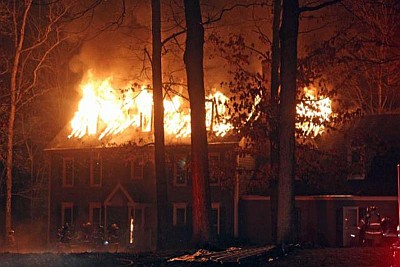 Shortly after the house fire was dispatched, Wake Forest, Stony Hill, Durham Highway, and Raleigh Engine 4 were dispatched at 2:38 a.m. to a structure fire at St. Luke Catholic Church at 12333 Bay Leaf Church Road. That's just down the road from the Bay Leaf fire station. One-story church with brick exterior and 5,776 square-feet. Built 1988. Arriving units found a working fire in the sanctuary, along with a sport-utility vehicle that had crashed into the structure, and the body of an adult male who was deceased from a gunshot wound. Here's a WTVD photo: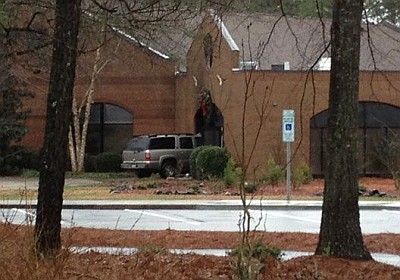 Here are some details on the dispatches and units that responded:
House fire

Initial dispatch Bay Leaf Pumper 361, Tanker 366, Tanker 258, Ladder 25, Durham Highway Pumper 1, Stony Hill Pumper 261.
Plus Durham Highway Pumper 4.

Chuch fire

Initial dispatch as fire alarm with Bay Leaf Pumper 251 and Wake Forest Ladder 1.
Upgrade to structure fire with Bay Leaf Rescue 36, Tanker 257, Tanker 127, Stony Hill Pumper 395, Wake Forest Engine 5, Battalion 1, Raleigh Engine 4.
Plus Durham Highway Pumper 3, Raleigh Car 401 for investigation.
Medical with EMS 15 as initial, and later with EMS 12 and District 3.

Coverage

Bethesda Unit 421 to Durham Highway.
Western Wake Pumper 196 to Bay Leaf Station 2.
+ 2 - 1 | § ¶
Raleigh Fire Museum Open This Saturday, January 11
Start your New Year with some fire department history and visit the Raleigh Fire Museum in downtown Raleigh. We're open this Saturday, January 11, from 10:00 a.m. to 2:00 p.m. That's our monthly opening, on the second Saturday of the month.
The museum is located in a modular classroom at the Keeter Training Center at 105 Keeter Center Drive. Admission is free. Parking and restrooms are available. Here's a two-minute video tour. Learn more about the museum, and the non-profit organization that operates it, at www.raleighfiremuseum.org.
Please note that antique fire engines are located elsewhere. Both the museum's 1961 American LaFrance pumper and the city's collection of antique fire apparatus is housed at at Fire Station 28 at 3500 Forestville Road. Visitors are welcome. Or schedule a tour at www.raleighfiremuseum.org/tours. Here's more information about both destinations:


+ 9 - 3 | § ¶
Vintage Ambulance Ads
For your Friday viewing pleasure, here are some vintage ambulance service advertisements and phone book lists, from the mid-1960s through the mid-1970s. That was a period of change in Raleigh and Wake County, as funeral home ambulance service was fading and private ambulance companies and public rescue squad services were forming. For more of these, visit the History of EMS in Wake County Facebook page, and this photo album of vintage ads.
City directory listings, left to right are three from 1963 (funeral ones) and one from 1975 (Beacon Ambulance Service). Click to enlarge:


Phone book listings, left to right are 1964 (listing funeral homes exclusively) and two from 1970 (with ambulance services and rescue squads added). Click to enlarge:

+ 3 - 2 | § ¶
Yesterday's Barn Fire in Garner / Bagwell Airport
The Garner Fire Department yesterday morning battled a barn fire at 1836 Benson Road. The run card included most or maybe all active Garner units, plus a tanker from Fairview. The Raleigh Fire Department was requested for coverage at Station 1, and Engine 10 was dispatched. Recalling a bit of the radio traffic, the barn was located a ways off the road, and filled with burning hay bales. Heavy equipment was sought to break apart the bales, to further extinguishment. Jason Thompson from Jocofire went to the scene, and took some photos. Readers and/or Jason can add more details.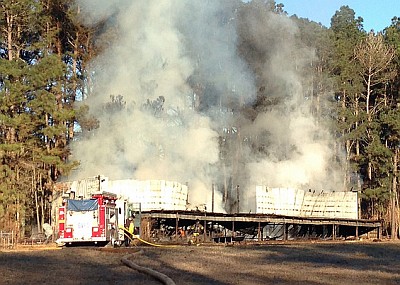 Most interesting about the incident was that the barn was (or might've been) a former aircraft hanger. There's a landing strip on the property and that's labeled Bagwell Airport by Google Maps. The aerial view clearly shows said runway: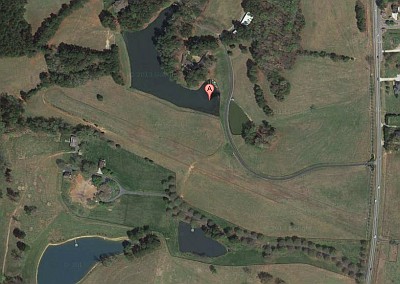 Looking more closely, via the Bing Maps Bird's Eye View, at least two hangars are located on the property. Don't have the first idea if the landing strip's still active, or if the hangar buildings are still used as such. Maybe one of these was the building that burned yesterday.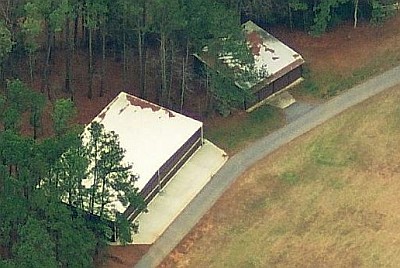 The hangar buildings are located down a paved access road, which doesn't quite make sense. But they're also located along a short strip of straight land, which gets me thinking about the topography of the site. Was there a second strip that intersected the first, and that was later partially turned into lake? Again, we'll have to look to readers here.
Google finds a few matches for "Bagwell airport Garner," including this AirNav.com page. The airport's FAA Identifier is NC99. The airfield was activated in 1980. The runway is 2,200 feet long. There are three single-engine airplanes on the site. That information is current effective Decenber 2013.
Next question, my friends. Just how many airports, period, are present in Raleigh, Wake County, the Triangle, or the greater Triangle area?
+ 5 - 2 | § ¶
New EMS Station for Brier Creek (And Some History)
The Raleigh Public Record reported yesterday that Wake County Commissioners on Monday unanimously approved a design for a new EMS station in Brier Creek. The location is 6901 Mt. Herman Church Road, the site of a current EMS station that's operated out of a warehouse building that's leased from the Raleigh-Durham Airport Authority.
Their $1-per-month lease expires in September, and FAA regulations require the rental rates to be fair market value. Thus the county will be charged $1,000 per month, cha-ching. Bids will be accepted and awarded this spring.
The three-bay building will cost an estimated $1.25 million. The facility will have 4,084 square-feet, including a supervisor's office, four-bed dorm room, kitchen, and day room. Construction should be complete by summer 2015. See the floorplan, maps, and other documents (PDF) that were presented to the Commissioners on Monday.


The current facility houses EMS 34, EMS 35, and Medic 95. The one-story building was built in 1972, and has 10,816 square-feet (heated). The structure was obtained by the airport in 1990, and served Six Forks EMS from October 2005 to May 2011. (See posting.) It was occupied by Wake County EMS on May 3, 2011. (See posting.) Click to enlarge this photo from April 2008. Will see about posting other interior (and exterior) shots of the facility:



The new EMS station will be the second purpose-built structure on airport property. Around 1997, a two-bay EMS station was built at 1015 National Guard drive. It housed EMS 6 until 2005, until the unit was removed from airport-area service. EMS vacated the building in late 2005. UNC Hospitals occupied the building in January 2006. The building currently houses a pair of Carolina Air Care ground units. (See posting.)

Finally, there was a third EMS station at the airport, the original one. EMS 6 was placed in service in December 1990, in a retrofitted old house on the east side of Airport Boulevard, just south of Aviation Parkway. The building was the old Airport Manager's house. The ambulance was stored in an A-frame garage building that was added at the site. See more such photos on the History of EMS in Wake County Facebook page. Click to enlarge:


+ 4 - 2 | § ¶
Dallas Police Discipline and Social Media
Here's an interesting story out of Dallas. Their police chief uses Twitter to announce when they've fired someone. Okay, that's an intentionally incendiary summary. Let's try that again. The Dallas Police Department publically releases information about employee disciplinary actions, including termination, and through communication channels including the social media service Twitter. Here's the story, found via the Drudge Report. The authors are Versha Sharma and Gordon Bottomley. They focus on the Twitter and Facebook announcements of DPD disciplinary actions, notably firings, of twenty-seven officers and employees in the last year. Talk about transparency!
This is the DPD Twitter feed, and this is the DFD Facebook page. And this is the Police Chief's twitter feed.
What should we make of such social media usage, with regard to internal activities for public employees? Should we apply special filters or added transparency for law-enforcement, or emergency services? What about the social media channels themselves? Is Twitter too terse for such subjects? The Facebook versions are longer, or much longer. Perhaps we should ask about balance, first and foremost. Is the "bad news" balanced by (or preferably outnumbered by) "good news?" No police department would benefit from their own "shaming ourselves" site, it would seem. And looking at the Dallas police Facebook page, their social media use is anything but that. The page is a robust outlet of department and community information.
Again, very interesting story and very interesting use of social media. Your thoughts?
+ 4 - 3 | § ¶
NFPA Infographic on Preventing Winter Fires
Neat infographic from the National Fire Protection Agency (NPFA). View the poster-sized PDF version, or see more educational materials. Click once or twice enlarge:


+ 2 - 1 | § ¶
Firehouse Forum Topic - Have You Changed Your Tactics?
This Firehouse.com forum thread titled Have You Changed Your Tactics? was started on December 28 by the user Dickey, who asked this question:
I am wondering, doing a poll if you will, of departments who have changed their tactics or operations since the FDNY/UL Labs information came out.

How many departments have changed what they do and if you did, what did you change?
On December 29, the user captnjak posted this succinct summary of the FDNY/UL Labs studies:
I have also seen the information presented by UL, NIST and the FDNY personnel directly involved in the research. Several times actually. That's a good thing because there is a staggering amount of data. FDNY has changed some tactics as a result. Most of the changes involve ventilation and it's effect on flow path.

The research proved that hose lines don't "push" fire. Not from the outside to the inside and not from one inside area to another. Many a crusty old dog refuse to believe this, as it was long held fire service mantra that hoselines could push fire. IMO, this dates back to when a member would go in a window with subpar (or non-existent PPE) and begin a search opposite the line. This would be pre-flashover while the fire was still developing. He would be operating below the worst heat layer. The line would open up and the area would fill with steam from floor to ceiling. Even though the overall area was cooled, there would be steam at the lowest level. The level that the unprotected firefighter was at. The steam would burn that firefighter. He would then conclude that "they pushed the fire at me".

Heat sensors were placed throughout entire houses. They revealed that any water applied from just about anywhere cooled the immediate fire area along with all other areas of the house. So it was proven that transitional attack not only did not push fire, but it also cooled all areas of the house significantly. The heat sensors also revealed that temperatures were extremely high not only at the seat of the fire but throughout the house. Sometimes approaching 1800-2000 degrees. IMO, this is evidence that the old mantra of not opening up the line until we are at the seat of the fire is no longer a hard and fast rule.

The studies were not directed at transitional attack. The information concerning that was almost a byproduct of the research. Many of you did not need to be told that transitional attack can be quite effective. FDNY did need to be told this. Some still fight it.

The FDNY goal was to study the behavior of the fire itself and the results of ventilation on these fires. It logically followed the research that had been done on wind driven fires in high rise buildings.

We now often arrive at a fire that is ventilation limited. There is plenty of heat and fuel but available air has been used up by the fire. The heat and airborne fuel (smoke) will spread to any area that is open to the original fire area. Any opening we make will provide air to the mixture and could result in flashover conditions. A firefighter in such an area can only be saved by immediate withdrawal (seconds) or immediate application of water. PPE will not be sufficient protection.
He continues with some comments about his department's tactical changes, then concludes:
Fast water on the fire is still the best answer for any fire condition we meet. This should be the highest priority for available staffing. Ventilation prior to a charged hoseline being in place is counter-productive. Search w/o benefit of a charged line is very risky. There isn't much point in getting to victims if fire conditions subsequently prevent us from removing victims.

In the grand scheme of things, implementing some tactical changes based on this research is not a big deal and doesn't substantially change fire ground operations. We're still firefighters. We're still interior. We're still aggressive. We're just a little bit (a lot?) safer while we do it.
Your thoughts?
+ 2 - 2 | § ¶
Windsor Fire Department Donkey Baseball Ticket, 1949
Found on eBay, here's a ticket for a donkey baseball game in Windsor in October 1949. VFW versus fire department. Click to enlarge:



What the heck is donkey baseball? This 1935 short feature demonstrates the particulars:


Who remembers donkey games around here? The Cary Fire Department conducted one or more of the games. Here's a photo of a donkey basketball game, circa 1977, scanned from a print photograph. Click to enlarge:

+ 2 - 0 | § ¶
The Vehicles of MD-1 and MD-2
Coincident caught the vehicles of MD-1 and MD-2 on camera at separate scenes yesterday. The Wake County Medical Director (MD-1) responded to a multi-patient motor-vehicle accident at Edenton and Person streets early yesterday afternoon. See those photos. District Chief 4, operated the Dodge Charger usually assigned to the Assistant Medical Director (MD-2), responded to a shooting at Glenwood Avenue and Pleasant Valley Road yesterday evening. See those photos. The crazy/colorful/compelling checkered pattern is called Battenburg, and was originally developed in the United Kingdom in the mid-1990s. Wake County EMS vehicles began sporting the pattern in 2009.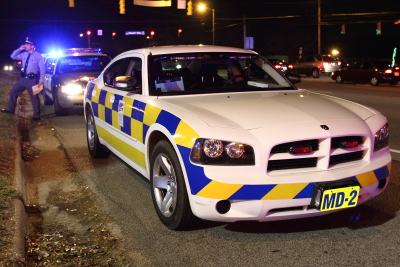 + 6 - 2 | § ¶
Police Rights Infographic
Here's something interesting, seen as posted by someone on Facebook. Infographic released by Online-Paralegal-Programs.com. Features a wealth of information about scenarios ranging from filming a police encounter to requirements for showing identification. Wonder what our law enforcement friends think of such a learning aid and legal resource? Reactions from those who wear blue/brown/grey? Found via this Blaze story.
Next question, what other emergency services infographics have you found and liked? "Fire safety infographic" on Google Images yields a few things. Ditto for "EMS infographic." Maybe Mr. Blogger needs to try his hand in designing one. Maybe a fire history related infographic? To be considered! Anyway, click once or twice to enlarge:


+ 5 - 2 | § ¶
Wake County Fire Station Map
And let's start our new year with an updated Wake County fire station map. Now with EMS stations added! Click once or twice to enlarge:


+ 5 - 1 | § ¶
Wake County EMS System Snapshot - June 1999
For your Monday evening historical perspective, let's look at the county EMS and rescue squads of fifteen years ago. Here's a snapshot of Wake County EMS System in July 1999. The source is the Comprehensive Assessment of the Wake County Emergency Medical Services System Final Report, which was submitted to Wake County EMS on June 16, 1999. The author was the TriData Corporation of Arlington, VA.
Recall that they also studied the county fire service on two occasions, in 1994 and in 2004. Recall that we've had some blog discussions as well, located here and here and here.
Here's the 1999 report on the EMS system. The summaries of the EMS agencies and rescue squads start on page 5 (which is page 18 in the PDF document). What did the EMS study say, and what changed as a result? The recommendations start on page 131 (which is page 145 in the PDF document). They recommendation a range of things: establishing proximity-based dispatch, unclustering EMS resources, contract/franchise issues, training suggestions, and more. Readers can perhaps comment on the changes and evolution of the system since that time.

Agency
Ambulances
Square Miles
1995 Population
Personnel
1998 Calls
1998 Revenues
Wake County EMS
Twelve

Paramedic
Thirteenth to be added by July 1, 1999

103.9
206,835
140+ paid
25,169
$6.2M (budget)
Apex EMS
Three

First duty, paramedic
Second duty, paramedic
Third duty, EMT intermediate and basic

107.4
23,177
3 F/T, 20 P/T, 23 vol
1,688
$402,900
Cary EMS
Four

First duty, paramedic
Second duty, paramedic
Third duty, EMT intermediate and basic
Fourth duty, EMT intermediate and basic

64.5
74,016
11 paid, 27 vol.
3,646
$740,000
Fuquay-Varina VRS
One

First-duty provided by Wake County EMS 9
Second-duty, non-paramedic

82.6
20,580
15 paid, 23 vol.
560
$160,693
Garner EMS
Three

First duty, paramedic
Second duty, paramedic
Third duty, EMT intermediate and basic

92.4
35,680
7 F/T, 23 P/T, 45 vol.
3,168
$755,000
Holly Springs DPS
One

First duty, paramedic (WCEMS paramedic plus EMT basic)

40
4,532
10 paid
406
$125,033
Knightdale EMS
Two

First duty, paramedic (WCEMS paramedic plus EMT intermediate)
Second duty, EMT intermediate

60.8
20,427
4 paid, 17 vol.
1,316
$176,550
Rolesville EMS
Two

First duty, paramedic
Second duty, paramedic

42.7
7,612
2 paid, 25 vol.
710
$201,000
Six Forks VRS
Four

First duty, paramedic
Second duty, paramedic
Third duty, EMT intermediate and basic
Fourth duty, EMT intermediate and basic

95.1
61,793
20 paid, 42 vol.
1,963
$361,000
Wendell VRS
Two

First duty, paramedic (WCEMS paramedic plus EMT intermediate)
Second duty, EMT intermediate

50.2
10,396
4 paid, 17 vol.
1,327
$182,000
Zebulon VRS
Three

First duty, paramedic (WCEMS paramedic plus EMT basic)
Second duty, paramedic
Third duty, EMT intermediate or basic

41.5
7,548
3 paid, 40 vol.
1,254
$195,000
+ 8 - 6 | § ¶
UPDATED: Before Falls Lake
January 2014
Last week's North Raleigh News (and Midtown Raleigh News) featured an informative article by Colin Campbell about the "ghost roads" of Falls Lake. He writes about barricaded sections of Possum Track, Choplin, and Old Bayleaf roads as "slowly crumbling reminders of the rural farms and communities lost to the lake waters." The best-preserved of the old roads, the author notes, is Old N.C. 98. That section of old road is planned to become Raleigh's Forest Ridge Park. It's a 586-acre peninsula owned by the Army Corps of Environeers and managed by the state. Those old roads sound like the perfect weekend (or holiday) exploration activity. Might have more to come. Read the story of the roads.
October 2011
What did the roads look like north of Raleigh before the construction of Falls Lake in the early 1980s? Here's an annotated Google map, based on observations from the 1981 aerial map available from Wake County IMAPS. Readers can surely add more details and remembrances. See this US Army Corps of Engineers web site for Falls Lake Master Plan documents.
Project wide-- across all counties affected-- sixty-four roads crossed project lands. Of those, twenty were raised or relocated, eighteen were abandoned, and one was modified below the dam site, notes a note in the master plan document. In particular, when was Six Forks Road and Highway 98 re-routed? Was that in the 1970s, years before construction on the lake started? Janet Steddum's book The Battle for Falls Lake probably has more details a well. Click once or twice to enlarge: